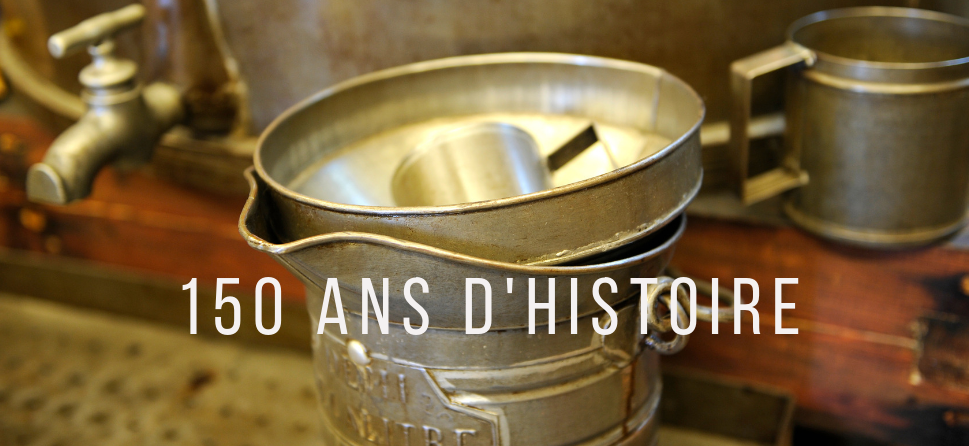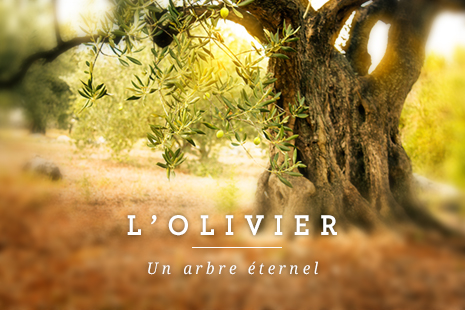 An eternel tree for an endless story
An eternal symbol of life, olive tree inspires our philosophy.
1868 : Son of a family of laundry workers, César Martin decides to start his business in manufacturing olive oil. He will buy an old mill in ruins in the Madelaine area in Nice. Soon, he will be very successful.
1900 : Aware that, to stand out from its numerous competitors, Nicolas Alziari had to provide carefully elaborated olive oils for his prestigious clients. Having the idea of applying techniques used in the world of wine, champagne, coffee or chocolate, he travelled across Europe to find rare varieties of olives, matching perfectly to the French Riviera local variety (Cailletier). It took many years and an unique know-how to create extraordinary assemblies that make the todays reputation of the house.
1920 : Nicolas and Jeanne, his spouse, decide to open a store, Gubernatis street, in the center of Nice. Nicolas takes over olive oil supply.
1936 : Building on the success of the first store, Pauline, Jeanne and Nicolas' daughter decide to open another shop in the street "St Francois de Paule" in Nice to get close to the flower market (le cours Saleya). That one will become the emblematic address of the house.
1955 : After Nicolas Alziari's death, his spouse who was in charge of the mill. This strong lady has already reintroduced the mill during the First World War whereas Nicolas was on the front lines. His son, Ludovic, took care the commercial part.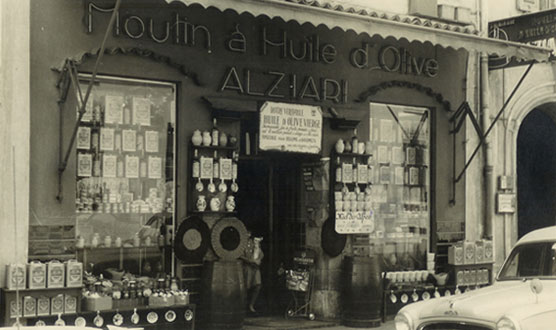 1970 : Olive oil retail directly in store. This is Jean Nègre, the son of Pauline Alziari and Jules Nègre who will take up the management of the store in the old city of Nice. The two family branches still share the production (Alziari family) and olive oil retail (Nègre family).
1980 : This is actually Jean Nègre and his spouse named Andrée who are going to developp the sells by suggesting not only olive oil retail but also a wealth of Nicolas Alziari 's groceries products branded.
1991: Gulf War breaks up and threaten France. Ludovic Alziari, who had already passed retirement, found no successors in his family, and so decide to sell his mill. Jean Nègre, close to retirement, also decide to take is retirement. This is Gilles Piot, the brother of Jean's son-in-law, who will take back the two establishments.
2005 : Launch of a mill restoration plan and estate expansion. Since that date, the master word is excellence. We sign recipes for more than 130 products. Olive oil selection has gone from 3 to 10 to satisfy the most demanding.
The house transmits its knowledge and make known the extreme delicacy of its olive oil beyond its borders in the most prestigious delicatessens of the world, becoming one of the reference in terme of olive oil Grands Crus.
2013 : Nicolas Alziari's house developp new manufacturing methods and realize original vintages.