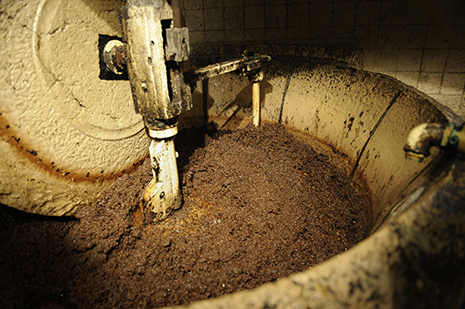 Visit our traditional olive oil mill in opération
Placed to 318, Boulevard de la Madelaine in Nice (France)
The store is open from monday to friday from 9am to 12:30pm and from 2pm to 8pm. However, the last morning visit is at 11:45am and the one from afternoon at 5pm. Access by bbus n°3 (last stop).
Come and visit the last olive oil mill from Nice. From single person to groups, we will guide you FREELY throughout the year accross the stages of the production of olive oil. Come and share an unforgettable family moment and dive into Old Town of Nice's history. Following the visit, we will offer you a tasting of our products in our store. You will may enjoy our olive oils, olives as well as tapenades. A broadcast of a report showing all operations carried out before the arrival at the mill will complete this discovery.

Visit and free tasting !
We remind you that te olive oil production season is the time the harvest of the olives, that is to say between November and March (it depends on the harvest). During this time, producers bring us their olives depending on the weather or their free times, which is why we can not guarentee the operation of the mill every day. We advise you to refine the date of your visit by contacting us few days before. We welcome groups on reservation. (50 pers max)
Information & Reservations:
Phone : +33 (0)4 93 44 45 12
By email : tourisme@alziari.com.fr
Access
For tourist buses, it is better to come from Mathis road.
From East to West, exit Magnan / la Madeleine.
From West to East, exit St Philippe, then take the Mathis road in the other direction (East to West), then exit Magnan / la Madelaine.
The passengers drop off is in front of our establishment, then the bus is positionned waiting for the end of the visit a few meters furhter.
Do not forget to come and visit our store in the Old Town of Nice at the opposite the Nice town hall (14, Rue St François de Paule). An authenthic store from the 1930s entirely dedicated to Mediteraneen flavors.
Tasting workshop
In the Old Town of Nice, 14, rue St François de Paule. Destined to small groupe (between 8 and 20 persons), this tasting workshop placed in the heart of the old town of Nice, in a little discreete court full of charm, will let you discover olive oil subtilities. Planned, tasting of our differents olive oils, tapenades and a blind test of our aromatised olive oils. The diffusion of a report showing the stages of olive oil production will complete ths workshop.
Chargeable service, reservation only.
Information & Reservations : + 33 (0)4 93 85 76 92 or by email : moulin@alziari.com.fr