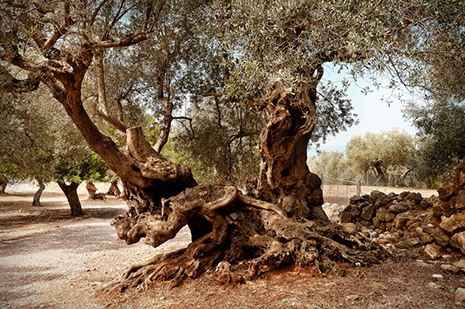 Olive oil history
Known since ancient times, its origins are lost in the depths of history, it is known only that the Greeks and the Romans consumed them daily in terms of food and cosmetics. Olive oil is one of the greatest benefits of nature, our ancestors adored its flavor and for a long time it was the most noble source of vegetable fat in the Mediterranean basin.
Olive oil has been used for ages. Already the Romans, the Greeks and the Hebrews used it either for cooking, for cosmetics or to light candlesticks. From the Latin word "oleum" (olive oil) derived from "olea" (olive), the term "olive" appeared in France in 1080. The term "oil" appeared in the 12th century.
The oldest traces of the ancestors of the olive tree date back 20 million years but it seems that the culture of this one began about 6000 years ago. Of course it was growing all around the Mediterranean basin. It is first Crete that will trade olive oil and develop an important culture. But it was the Greeks who took over this type of culture and established it in Italy, North Africa and even in France. The Roman Empire will take control of development and enrich its culture. It is in the 13th century that the expansion will be the strongest because the use of olive oil is extended to religious rituals, for lighting, soap making and of course the kitchen.